No Bull Agent
Take Your San Diego County Home Search in the Right Direction
As seen on Fox 5 San Diego…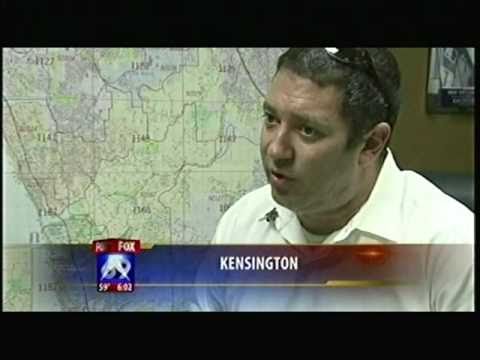 For questions about buying a home, please contact Ken at 888-466-2855.  Search for active homes in  San Diego and Southern California at www.NoBullAgent.com.
Information in this post is provided by Ron McGowan, Senior Mortgage Consultant with PrimeLending.  He is a guest blogger who provides us information from a lender's perspective.  For additional information on Ron, please visit his website at ILoanSanDiego.com.

Inside Lending Newsletter from Ron McGowan for the week of October 4, 2010
Market Update
INFO THAT HITS US WHERE WE LIVE  Last week's housing market data centered on Standard & Poor's S&P/Case-Shiller Home Price Index. This showed home prices UP in July for the fourth month in a row, but the pace of their gain had slowed from prior months. With the expiration of the government's home buyer tax incentives, some observers wonder if the S&P/Case-Shiller will keep moving up. The composite 20-city index, a broad measure of U.S. home prices, showed a 3.2% increase year over year, the sixth month in a row it posted an annual gain.
Nonetheless, home price gains did slow in the waning days of the tax credits. In July, only 12 of the 20 cities surveyed showed price gains, compared to 17 cities reporting rising prices in June. Analysts pointed out that these results underscore the fact that the spring/early summer months are the best for home sales. Most experts feel the next few months should give us a better idea of the true strength of the housing market. Read the rest of this entry »
Information in this post is provided by Greg Wickstrand, Home Loan Consultant for HomeServices Lending.  He is a guest blogger who provides us information from a lender's perspective.  For additional posts by Greg, please visit his BLOG.

What's Ahead for Mortgage Rates this Week:  September 27, 2010
By:  Greg Wickstrand
Mortgage markets improved last week as markets digested a bevy of data from the housing sector, plus the scheduled Federal Open Market Committee meeting.
In back-and-forth trading, conforming mortgage rates bottomed out Wednesday before rising through Friday's afternoon close. Rates still managed to eke out improvement on the week overall.
According to Freddie Mac, mortgage rates remain near their lowest levels of all time.
Despite low rates, however, rate shoppers are finding it a challenge to lock the "best price". This is because Wall Street is conflicted about the future of the U.S. economy and, as a result, mortgage pricing has been extra volatile.
For as much data that points to economic growth, there are numbers that suggest a pullback, too. Traders are undecided in either direction and mortgage pricing reflects it. Read the rest of this entry »